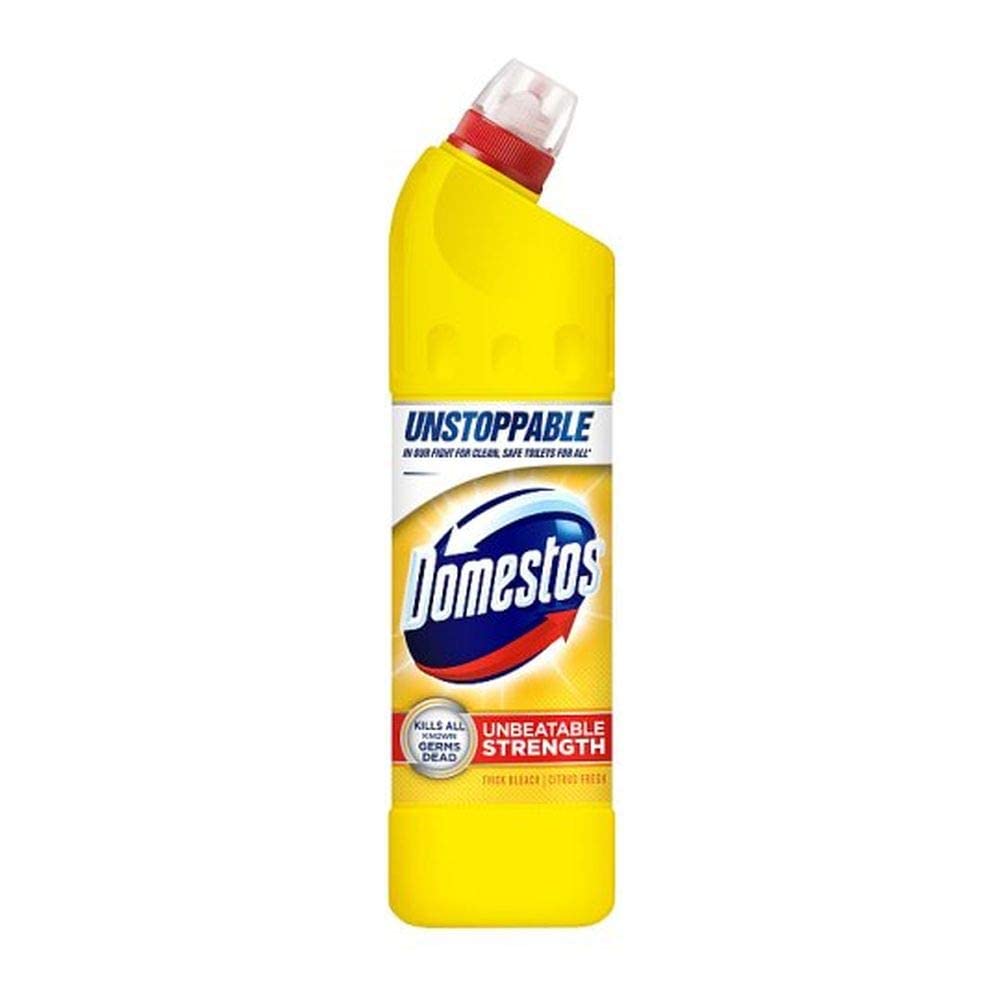 Thick Bleach Citrus
Sale price

$4.90
Regular price

$8.90
(/)
---
Domestos Thick Bleach, with anti-limescale active molecules sticks even below the waterline to remove stains and help prevent the build-up of limescale for up to 3x longer than before. It gives you long lasting protection from germs while helping to prevent the build-up of limescale where germs can hide. Germs - watch out!
Domestos bleach can be used all around the home when you follow the instructions on the bottle. It is a versatile line of products that can be used on a suprising number of surfaces to keep you and your family safer against illness - it can be used as a bathroom cleaner or even as a drain cleaner.
Domestos is the UK's #1 bleach brand, protecting your home from germs and viruses. It kills all known germs dead. Try Domestos Original Thick Bleach to kill 99.99% of bacteria and viruses, including Coronavirus SARS-CoV-2, and is perfect for diluting at home to disinfect and hygienically clean frequently touched surfaces.
USE NEAT – Disinfection and long-lasting protection:
- Toilets: Apply under the rim (around 80ml) and leave it to act for 30 minutes to kill bacteria, fungi, viruses, and spores. For optimal long-lasting protection against limescale and germs use the product at least once a day.
- Kitchen/Bathroom drains: Squirt into the drain to disinfect and eliminate unpleasant smells.
- Sinks: Squirt into plug-holes and overflow; leave for 5 minutes, then rinse thoroughly.
USE DILUTE – Disinfection:
- Floors and work surfaces – 180ml of Domestos per 5 litres of water. Do not use neat on floors.
- Dishcloths and sponges – 90ml of Domestos in half bucket of water for soaking.
USE DILUTE - Bleaching:
- To bleach whites: 20ml of Domestos per 5 litres of water, for overnight soaking. Rinse after use. 1 cap = 15ml ALWAYS USE A PLASTIC CONTAINER. SUITABLE FOR USE IN SEPTIC TANKS (20 ML).
- Do not use on enamel or plated metal (chrome/gold) surface.
- Do not use undiluted floors.
- Do not use on wool, silk, coloured and man-made fibres, leather or garments with a special finish e.g., flameproof.
- Always refer to the garment label. Take care not to spill on fabrics/furnishings/carpets as damage will result. Always wipe up spillages and rinse thoroughly with clean water.
- Wash hands after use
To open: Squeeze pads on the sides of the cap and turn anti-clockwise. After use: Replace the cap and turn clockwise until you hear a click.
Disinfectant: Sodium hypochlorite 4.5g per 100g, < 5%: Chlorine based bleaching agent (Sodium Hypochlorite); Non-ionic surfactants; Cationic surfactant; Soap; Perfume.
Pickup available at 50, Gambas Crescent, Proxima @Gambas #05-08, Singapore
Usually ready in 24 hours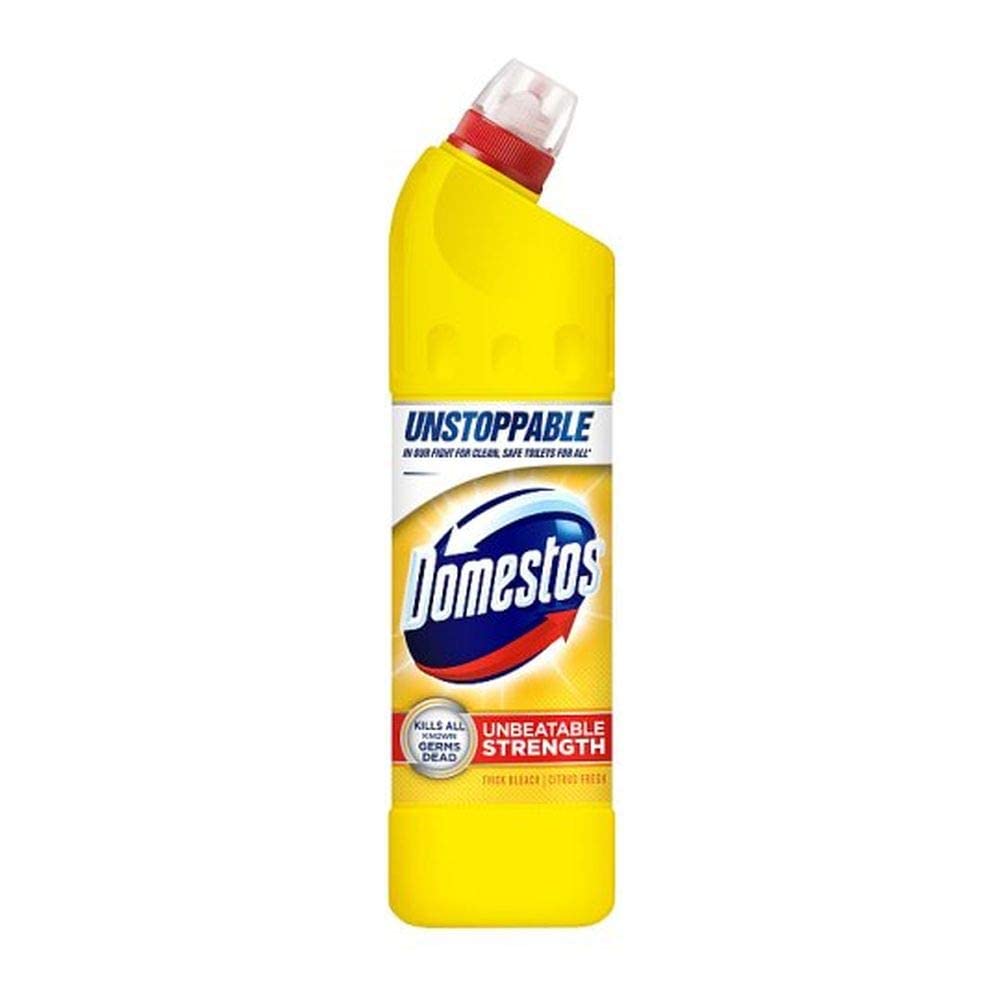 50, Gambas Crescent, Proxima @Gambas #05-08, Singapore
Pickup available, usually ready in 24 hours
50, Gambas Crescent, Proxima @Gambas #05-08, Singapore
Singapore 757022
Singapore
97225884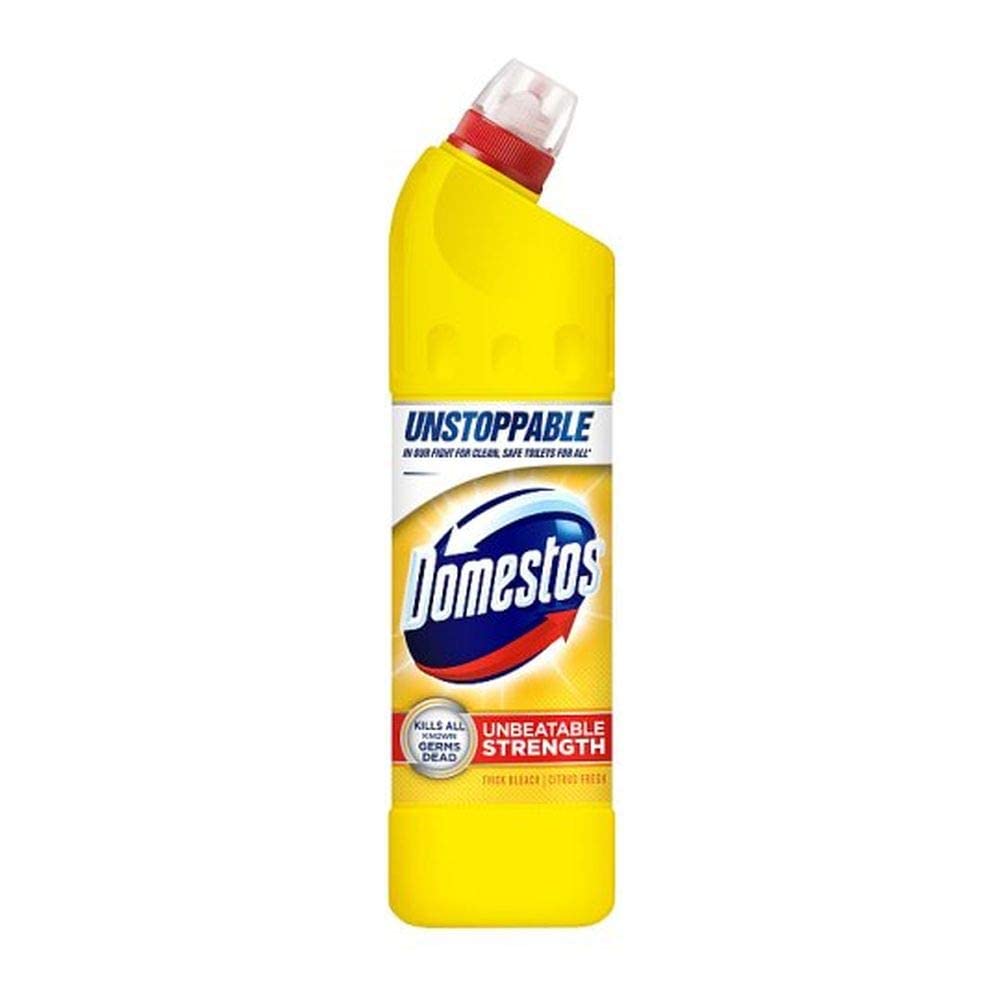 Thick Bleach Citrus
Sale price

$4.90
Regular price

$8.90
Choose options